HERE IS A SHOWCASE OF SOME OF OUR BOATS AND ACTIVITIES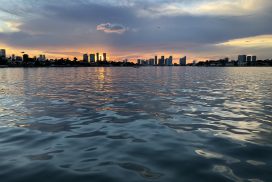 Call Us to Assist with Scheduling Boat Rental
Rent fully equipped boats in Miami!
Rent a boat at Miami Rent Boat. Be your own Captain and drive boat rental on Biscayne Bay in Miami. Boats come with shades and plenty of sitting area. Easy access to the water when swimming is required! Pricing on boat rentals includes gas, ice and water. Boat capacity for 1 up to 8 people on-board.
Miami Rent Boat is a registered boat rental company in Florida, renting boats on Biscayne Bay. After renting a boat, go to our boat docks located at 1635 N. Bayshore Dr, Miami, FL on your scheduled boat rental day and time.
Want to Boat Every Month But Don't Want to Buy Boat?
Join Miami Rent Boat on Biscayne Bay in Miami, FL. Become a monthly committed boat renter and enjoy the discounted rates. No ownership hassles like maintenance and repairs. Boats come with gas, ice and water! Choose number of boating hours to create boating plan and always have a boat ready for you to drive on Biscayne Bay in Miami.